Earth Is My Home is live and ready for listening!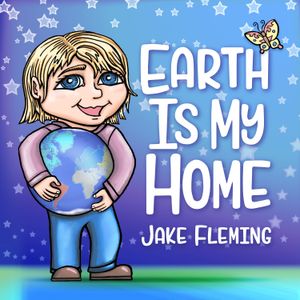 Earth Is My Home is a concept album by Jake Fleming directed toward children, their parents and everyone else.
In writing and recording the album, my mission took on multiple aspects:

1) Offer music that children can listen to and grow up with that also appeals to adult musical tastes.
2) Offer music that paints a picture of the beautiful planet on which we live.
3) Help all who hear the music to consider the importance of their relationship with Earth.

Musically, Earth Is My Home explores a wide range of styles while remaining cohesive in its sound.
The lyrics are minimal and descriptive.
Each song focuses on a different geographic feature of Earth as indicated by the titles.
The track order follows the path of water from the sky to the ocean and if one leaves the album on repeat,
the water cycle continues, just as it does on Earth!
The album is built around the fun and easy going vibe of the ukulele, which can be heard on every track, sometimes in disguise.
Earth Is My Home is one father's effort to encapsulate his love for the planet and his family in song and the spirit of the music.
Watch for a forthcoming book and coloring book to help stay connected to Earth and Music!!!